Dear Say It With A Sign:

Renting your Employee of the Month Light Bulb did wonders for our store. The camaraderie among all our employees improved 110% plus we all had a laugh or two while posing in front of the Brilliant Bulb. We were very surprised that our customers also appreciated the sign which also brought our sales up. Thanks again for introducing us to the bulb.

Fabian Hernandez
Photo Manager
Mansfield, TX

The big yellow cake and pink flamingos are a big hit. Great job! She is totally thrilled and completely surprised!
chris curtis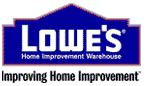 12-16-02
Dear David,
Lowe's Home Improvement of Mansfield, TX has one word to say about "Say It With A Sign"...Perfect! Not only does our Employee of the Month enjoy the monthly sign but we get very positive reactions from all the employees and customers as well.

Thank you David!
Dee Klenka
Credit Coordinator

Sign Guy,

Your signs have helped us in our public awareness of the newest Landscape Supply Store in the Arlington, TX area. Being a New Concept store for the Home Depot company it was necessary for us to get the new name out and show the public the differences between the two stores. You did that and then some and we appreciate the advertising signage. We continue to look forward to working together to grow both our businesses.
Thanks!!
Trent Shaw
Store Manager
Home Depot Landscape Supply
Arlington, TX

This is a fun way to celebrate many occasions with your friends and family. The early morning surprise brings much laughter and lots of conversation between you and your friends (also their neighbors). Try it. It's a hoot!

Joan
From: WILL ADLEY
To: david@sayitwithasign.com
Sent: Friday, January 17, 2003 8:22 AM
Subject: Testimonial




Dear David,

I would like to thank you personally for providing a sign for our anniversary. My wife was so surprised to walk out of our home and find that big beautiful sign in our front yard, you definitely put a lot of work and effort into your signs. Once again thank you for making our day so special.

Will J. Adley


Dear David:
I just wanted to thank you providing us with signs for our Student Banking promotion. They looked great and generated a lot of interest from our customers. We will definitely use your service for future events and promotions.
Thanks again,
Jeramie Lambert
Branch Manager
Wells Fargo Bank
Dear David,

What you did to me with your SIGN is something I'll never forget, I may forgive, but forget, never. You were very cooperative and did exactly what I wanted in exactly the way I wanted. You can't ask for more from someone. Thanks. I'll be looking for someone else you can victimize, I mean, surprise, with a SIGN.

Dean S.